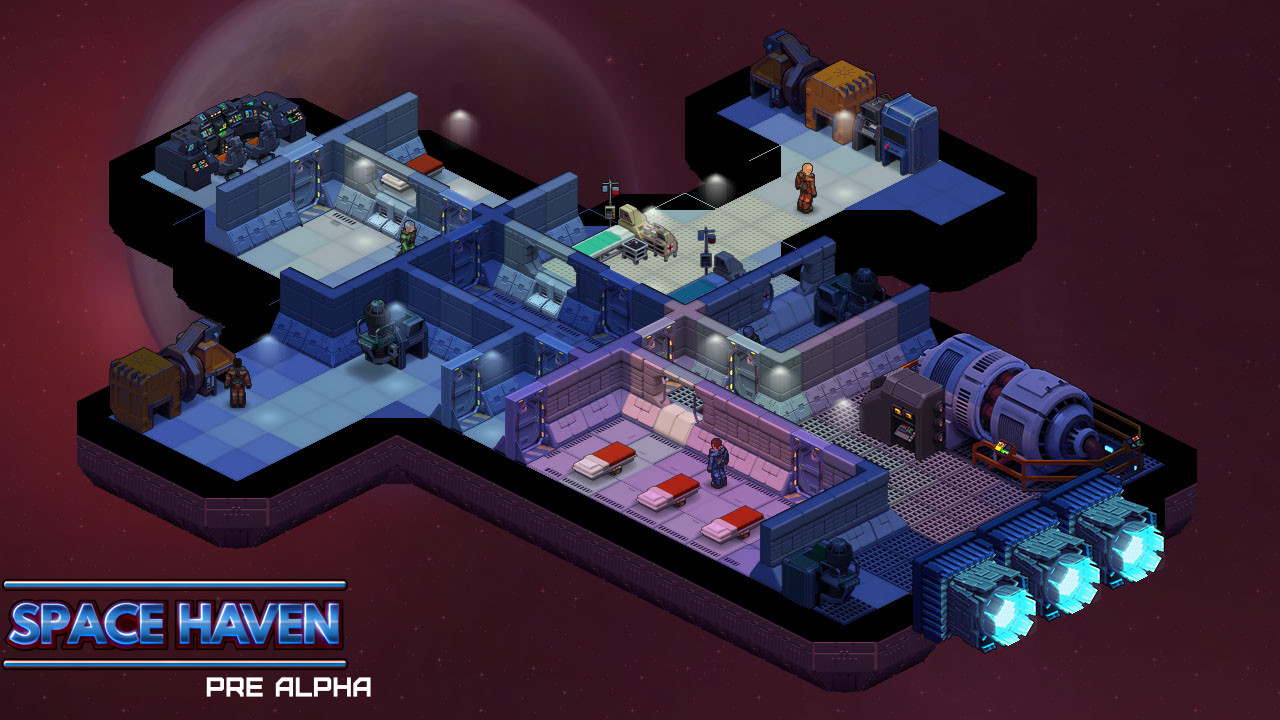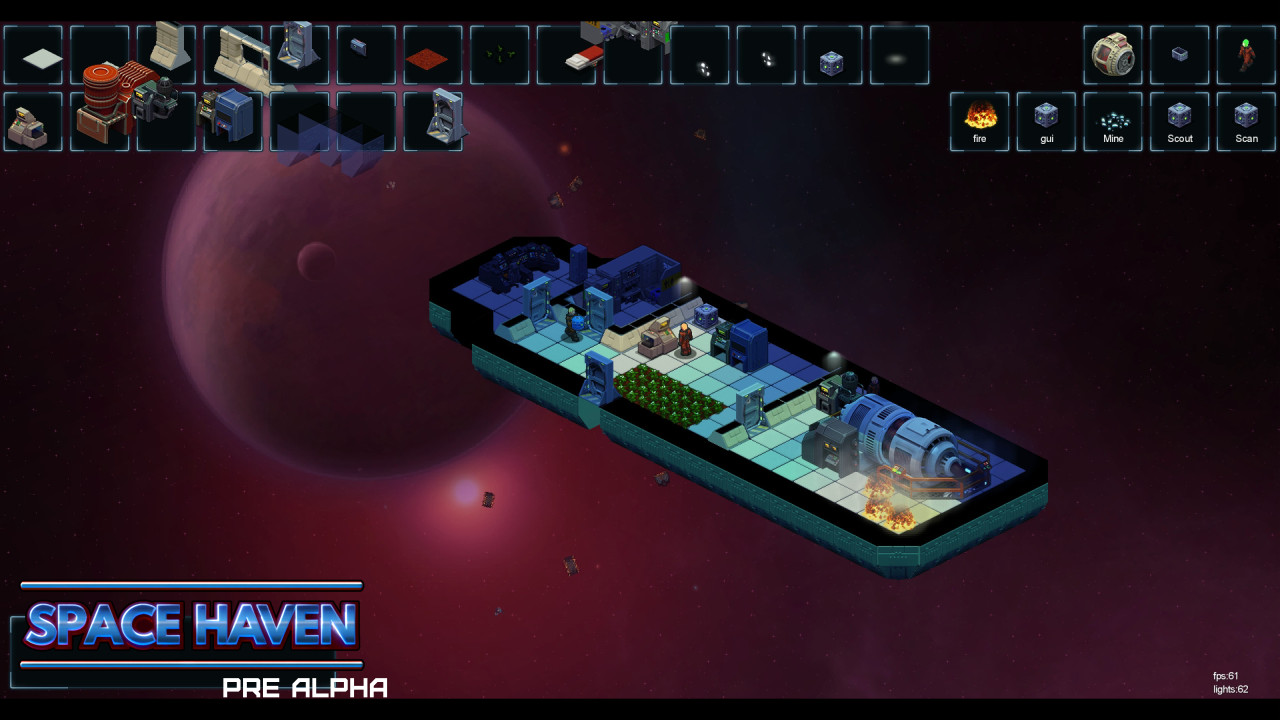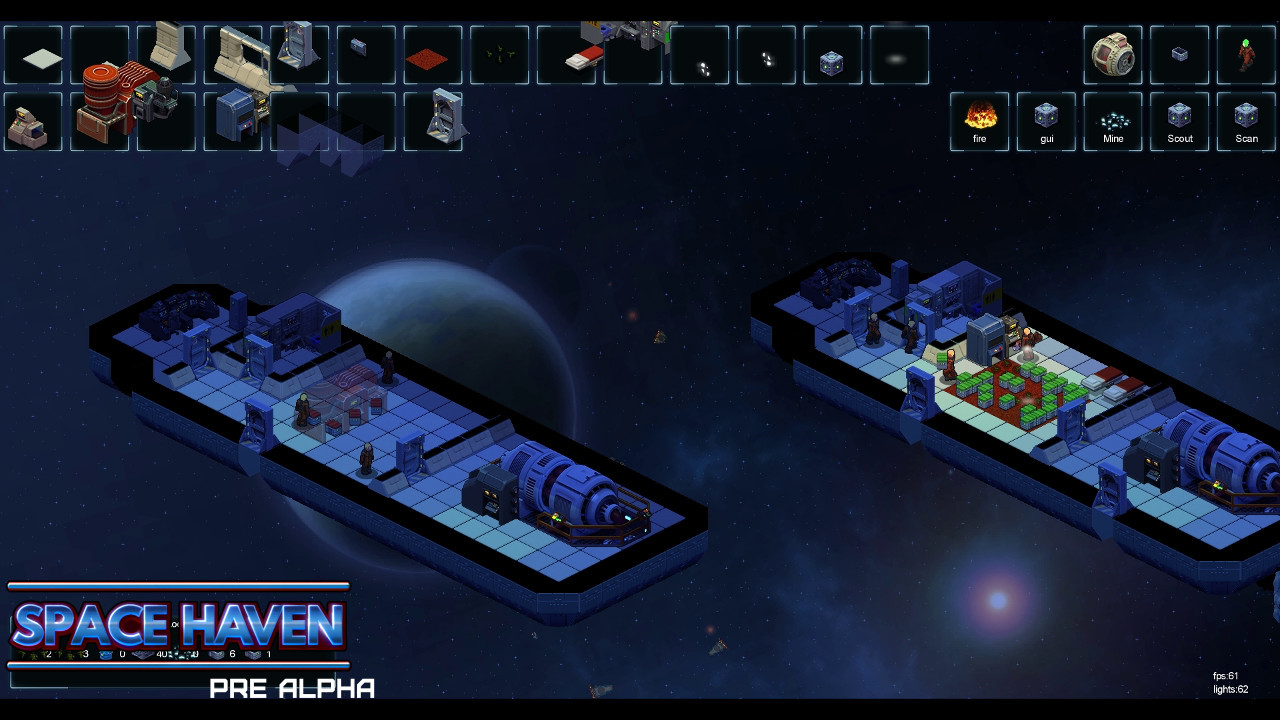 Ladies and gentlemen. Our process of developing a game has always been with an initial vision, a dream as a starting point. So far it has never been an exact and detailed vision, rather a more big picture vision where we dream up the world and the setting for the game. We know the game mechanics on a big scale, but experience has thought us to leave room for changes.
It's very hard to know all the details of a new game before hand, before you have started developing it. The first prototypes, the first visible features often inspire new thoughts and visions. This is our process, this is what we trust in. We are gamers at heart, each and one of us have played games for over 20 years. If you can't trust your feelings and passionate "twinkle in the eye" ideas for new features at this point, then what can you trust in life?
Why am I writing all of this? Because our vision has become more clear. How would we describe the game now?
Space Haven is a space ship colony building game, where the individual characters, the random encounters and space exploration tell a unique story each time you play a new game. The game is inspired by such greats as Rimworld, Faster Than Light, and the original X-COM. We will focus on creating a game that makes you laugh, wonder, and live the story together with the space ship crew escaping Earth. As always, replayability is something we want the game to encompass to a high degree.
Obviously, Spacebase DF9 is also one of our inspirations. We loved the game, but found it frustrating that the development was suddenly cut off. As developers we understand why such a thing can happen. Well, this gives us a perfect challenge to set out to do a game that has the same potential Spacebase DF9 had, even more so, and we promise to take it all the way.
How will we do this? With the help from our community of course! There is no better way to develop a game than to do it together with the community. To dream of it together.
Who is this game for?
For gamers that like games with crew management, simulation,colony building as features.

For gamers that like to encounter different groups in space, board their ships, and steal their food.

For gamers that like games such as Prison Architect, Rimworld, Faster Than Light and X-COM.

For gamers that value quality indie titles.

For gamers that want to be part of a great community, and help developers create the best game from an initial vision.

We are developing Space Haven with PC as the main platform, but rest assured that we will do our best to bring the game to as many mobile devices as we can. Sit down and take firm grasp of your chair. Space Haven is going to be the best title from Bugbyte yet. The culmination of 5 years of daily hard relentless work. I look forward to keep you in the loop, and once the day comes for the first test build, you will hear about it.

Sign up for alpha/beta testing of this game when that day comes below: