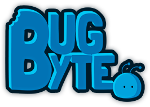 Drop us a message!
Want to ask us about something or need help? We usually answer within a day.
Remember to input your e-mail carefully so that we can answer.
Twitter
"A story from the Space Haven world: https://t.co/MNwqETKUTw #gamedev #indiedev #indiegame https://t.co/GSLglZLZdf"
"New screenshots from Space Haven, inspired by Rimworld, FTL and original X-COM: https://t.co/aS5x2qq2FH #gamedev… https://t.co/MHSc92QS6s"
"If you have missed our latest here is a great chance to get it cheap! https://t.co/BhctFjwkgt #indiedev https://t.co/2hpuD3d6t1"
Be the first to play the new game!
Bugbyte Ltd.