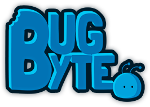 Drop us a message!
Want to ask us about something or need help? We usually answer within a day.
Remember to input your e-mail carefully so that we can answer.
Twitter
"Announcing a new Battlevoid game for PC and mobile! Battlevoid: Sector Siege. https://t.co/4gCEywxLmj #gamedev… https://t.co/osPCOkEKU1"
Be the first to play the new game!
Bugbyte Ltd.